Gestural interaction paradigms for smart spaces (GrIPSs)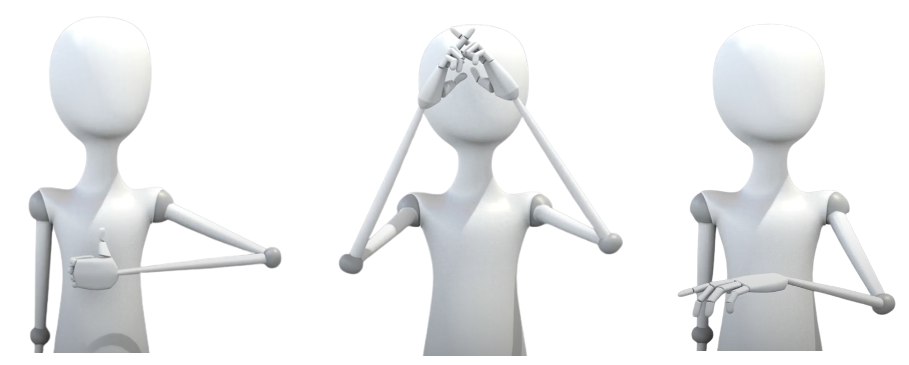 Principal Investigators
Prof. Dr. Susanne Boll, University of Oldenburg (Homepage)
Prof. Dr.-Ing. Antonio Krüger, Saarland University (Homepage)
The aim of this project is to explore the gestural modality in pervasive computing spaces and establish the foundations for the design of consistent and scalable gesture-based interaction in such environments. By focusing on the design and assessment of gestures, our goal is to contribute to developing scalable interaction paradigms for pervasive environments. We also aim to identify the dimensions and aspects necessary to describe and characterize gestures within a pervasive computing context, allowing for their evaluation in different contexts. Two reference scenarios, namely Smart Homes and Smart Retail Shops, will be explored to demonstrate our findings' scalability and ecological validity across various settings, including private and public real-life environments. Ultimately, the results of this project will inform the design and assessment of gestures that can be applied across individuals, spaces, and situations.
Main Research Question
Can we achieve cross-domain consistency based on gestures recommended in the literature?
Sub-Research Questions
How do users make mid-air gestures?
What is the inter-person and intra-person variability in gesture performance?
Researchers
Masoumehsadat Hosseini
University of Oldenburg
Donald Degraen
Saarland University
Towards a Consensus Gesture Set: A Survey of Mid-Air Gestures in HCI for Maximized Agreement Across Domains
Hosseini, M., Ihmels, T., Chen, Z., Koelle, M., Müller, H. and Boll, S.
ACM CHI 2023
Evaluation of the transferability of gesture vocabulary between domains
Masoumehsadat Hosseini, Tjado Ihmels, Ziqian Chen, Marion Koelle, Heiko Müller, and Susanne Boll. 2023. Towards a Consensus Gesture Set: A Survey of Mid-Air Gestures in HCI for Maximized Agreement Across Domains. In Proceedings of the 2023 CHI Conference on Human Factors in Computing Systems, 1–24. https://doi.org/10.1145/3544548.3581420