Personalities for Machinery in Personal Pervasive Smart Spaces - PerforM
Principal Investigators
Prof. Dr. Sarah Diefenbach, LMU Munich (Homepage)
Prof. Dr.-Ing. Andreas Butz, LMU Munich (Homepage)
Researchers
Dr. Daniel Ullrich, LMU Munich (Homepage)
Carl Oechsner, LMU Munich (Homepage)
Ilka Hein, LMU Munich (Homepage)
The "Smart Home" concept promises an intelligent, helpful environment, in which technology makes life easier, simpler, or safer for its inhabitants. On a technical level, this is currently achieved by many networked devices interacting with each other, working on shared protocols and standards. From the perspective of user experience (UX), however, the configuration of and interaction with such a collection of devices has become so complex that it currently rather stands in the way of widespread adoption and use. Thus, instead of many singular, but interacting intelligent devices, the project "PerforM – Personalities for Machinery in Personal Pervasive Smart Spaces" proposes an overarching interaction concept for the environment as a whole, addressing the mental model of a central, omnipresent "room intelligence". This room intelligence controls existing UI-less smart home devices, but is also able to deal with "legacy", i.e., non-smart machinery or generally any physical object by using a robotic manipulator (e.g., a mobile robotic arm).
Main Research Question
How can the personality of pervasive computing environments be conveyed in a believable and authentic way?
Sub-research Questions
What are the necessary cues such environments have to provide to convey a personality?
How can we evaluate users' perceptions of such a room personality, and how do perceptions of personality correlate with users' behavior, trust, and acceptance?
What are adequate personalities for the room intelligence, and to what degree is the adequate personality dependent on the user's own personality or general tendency for anthropomorphism?
Which factors support the perception of the room as a coherent entity instead of a collection of singular elements?
What are adequate ways of communication for this room intelligence?
What are adequate ways to attract and guide the users' attention?
How can such ways be provided in a technologically and conceptually scalable way?
Publications
The development of overtrust: An empirical simulation and psychological analysis in the context of human-robot interaction.
Ullrich, D., Butz, A., & Diefenbach, S.
Frontiers in Robotics and AI 2021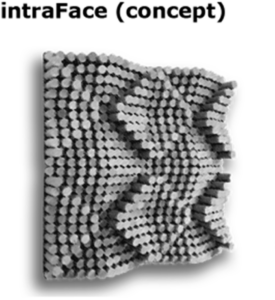 More than just human: The psychology of social robots.
Ullrich, D., & Diefenbach, S. 
VISIGRAPH 2019
 Invisible but understandable: In search of the sweet spot between technology invisibility and transparency in smart spaces and beyond
Diefenbach, S., Christoforakos, L., Ullrich, D., & Butz, A.
MTI 2022
Die Roboterpersönlichkeit – Konzeption, Gestaltung und Evaluation der Persönlichkeit von sozialen Technologien
Christoforakos, L., Diefenbach, S., Ullrich, D., & Herzog, M. 
MuC 2019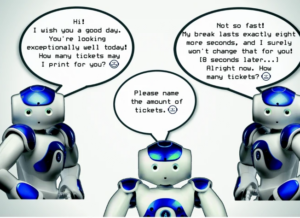 Intelligence comes from within – Personality as a UI paradigm for smart spaces
Diefenbach, S., Butz, A., & Ullrich, D. 

Designs 2020
Can robots earn our trust the same way humans do? A systematic exploration of competence, warmth, and anthropomorphism as determinants of trust development in HRI.
Christoforakos, L., Gallucci, A., Surmava-Große, T., Ullrich, D., & Diefenbach, S
Frontiers in Robotics and AI 2021
Designing robots with personality.
Christoforakos, L., Diefenbach, S., & Ullrich, D. 
AI & Robots series 2023